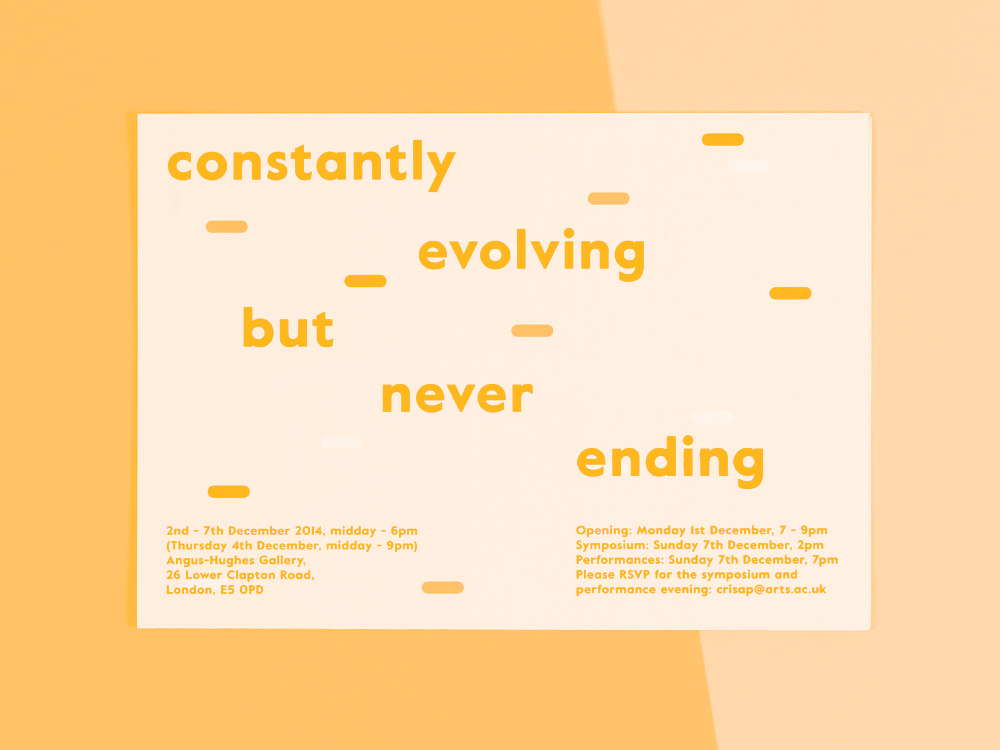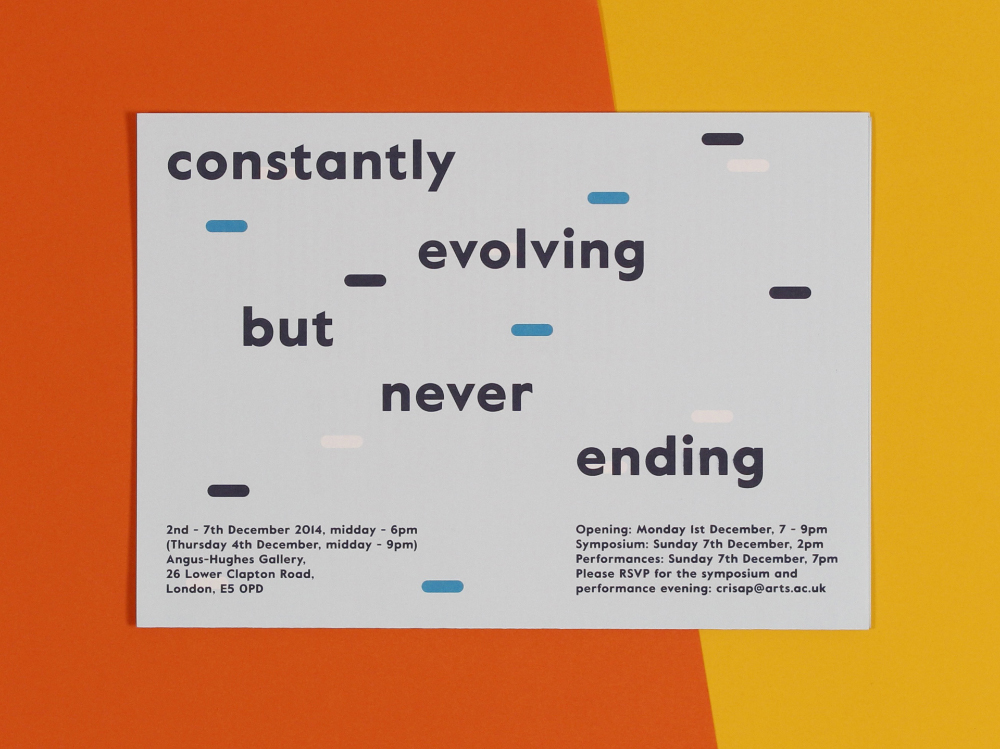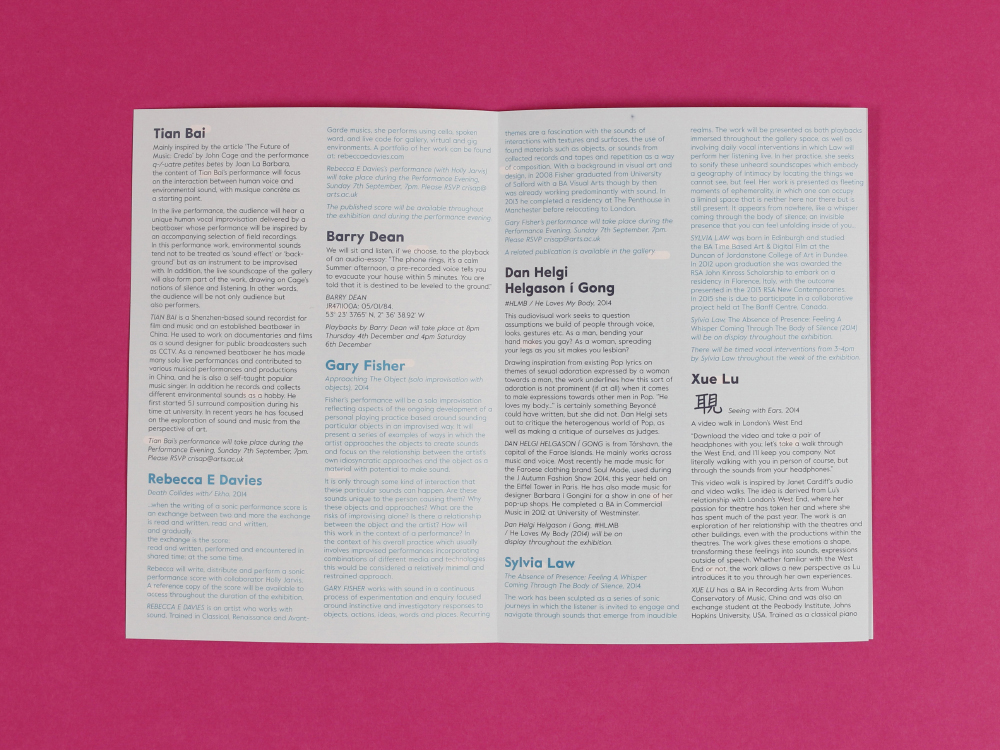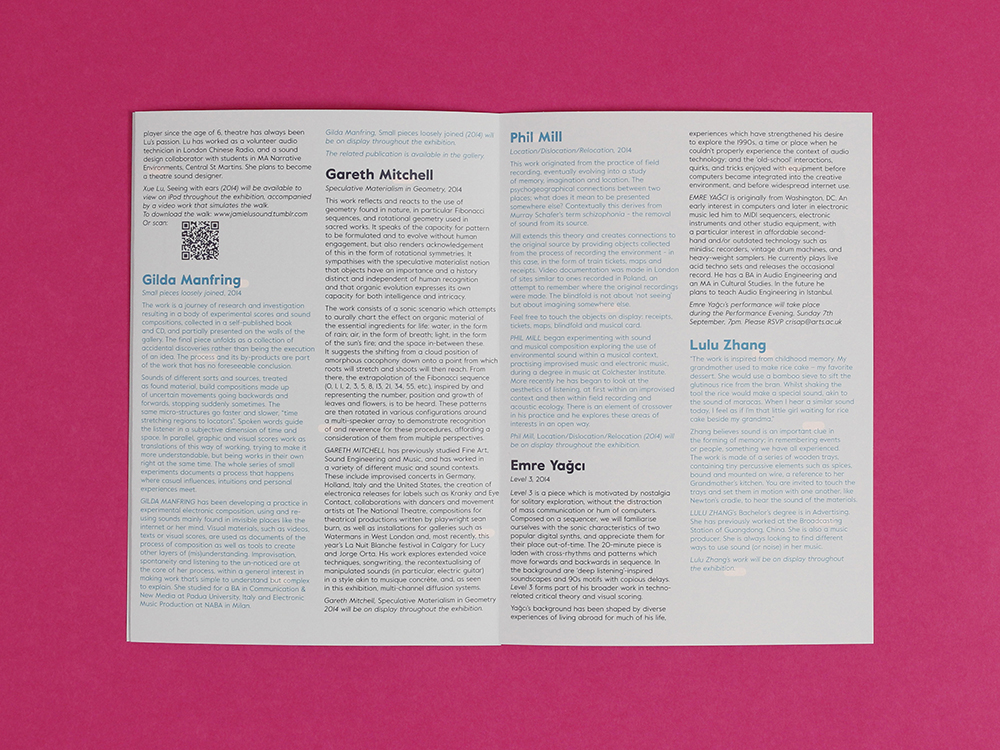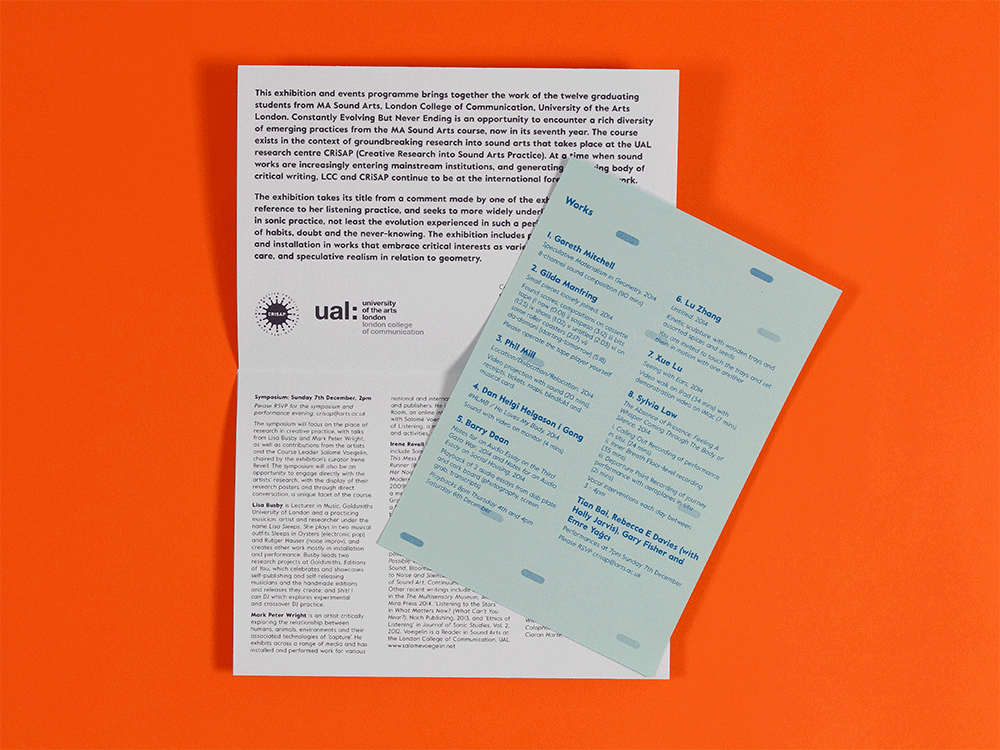 MA Sound Arts
Design: Rachel Littlewood, Veronika Papadopoulou, Mirjam Warg, Sean Wyatt-Livesley
Print: London College of Communication
Constantly Evolving but Never Ending was the 2014 final show for LCC's MA Sound Arts course. Colophon Foundry kindly allowed us to use their typeface Value for
this project. The show's title is set in lowercase as the typeface is enough to make it stand out. The 'blobs' are a reference to the way blocks of sound are shown in sound editing software. Two colours are used, with the addition of white; these colours were mixed especially for the project.
The brochure is A5 when folded, and is the length of A2 when unfolded. Each student has a paragraph or two about their work on once side of the brochure, and information about the exhibition and course is on the other side. Instead of each piece of work having a caption, a floor plan was included inside the brochure.
Client: MA Sound Arts, London College of Communication
Date: December 2014
Typefaces: Value
Printing: Risograph & Offset Litho