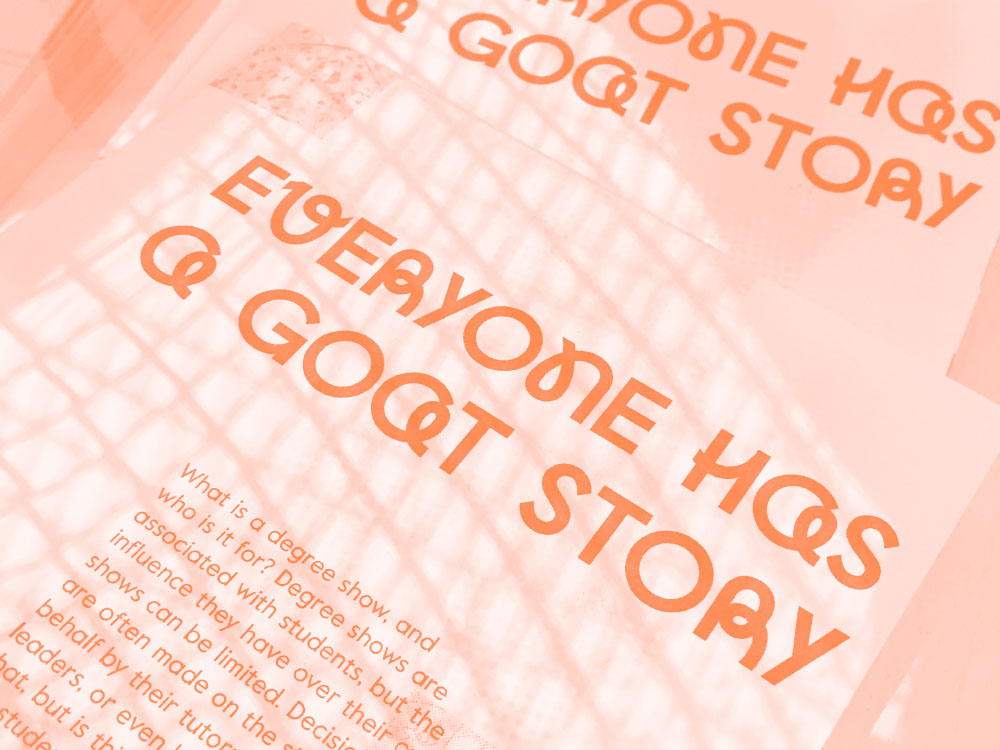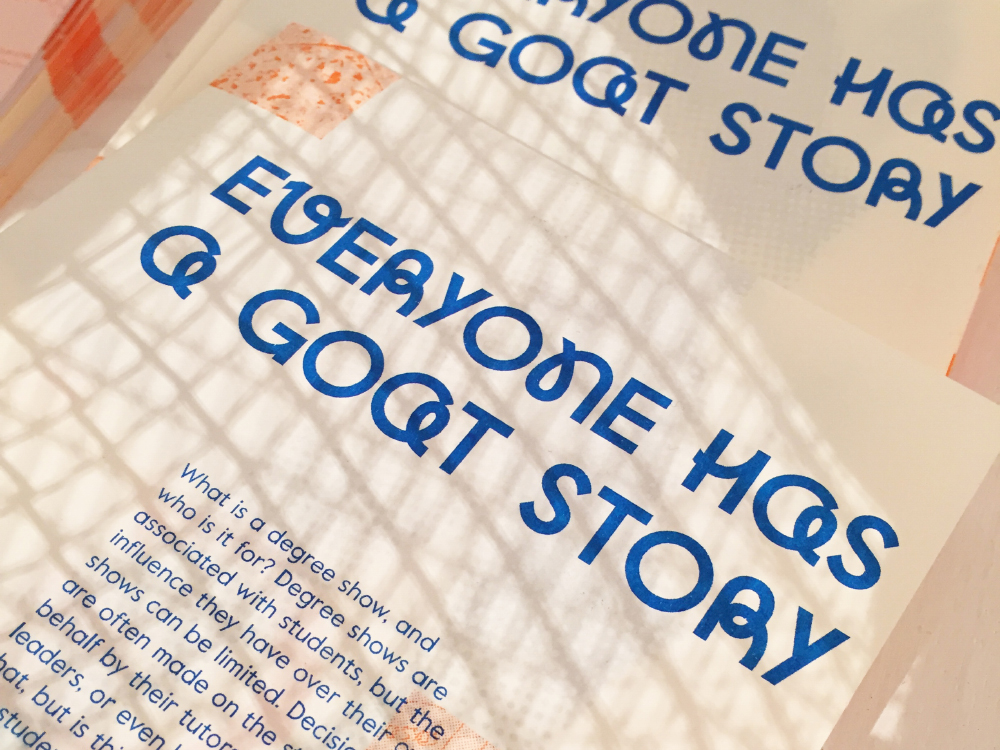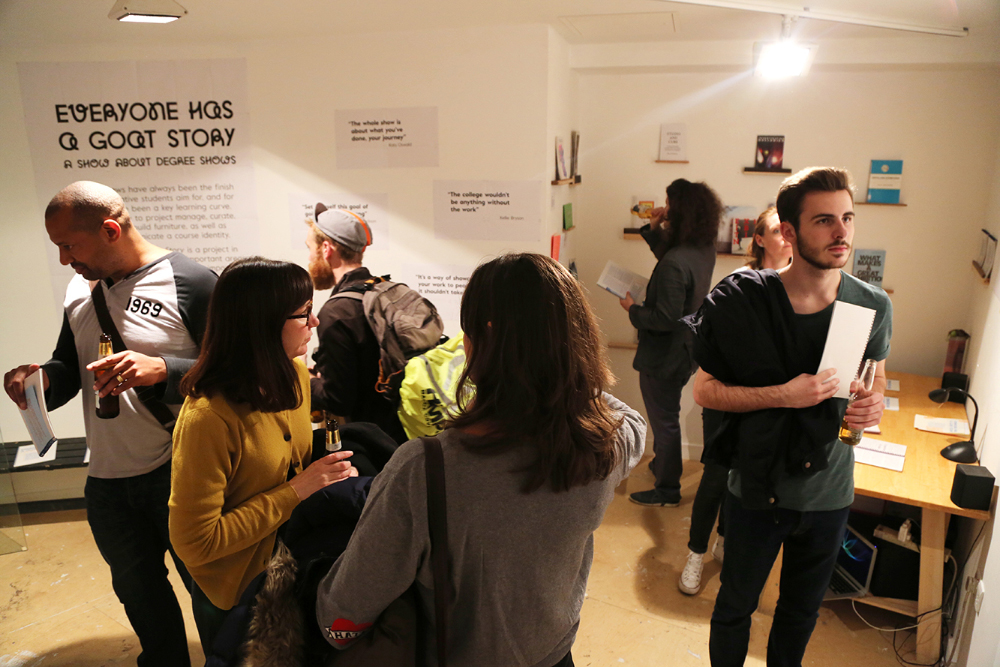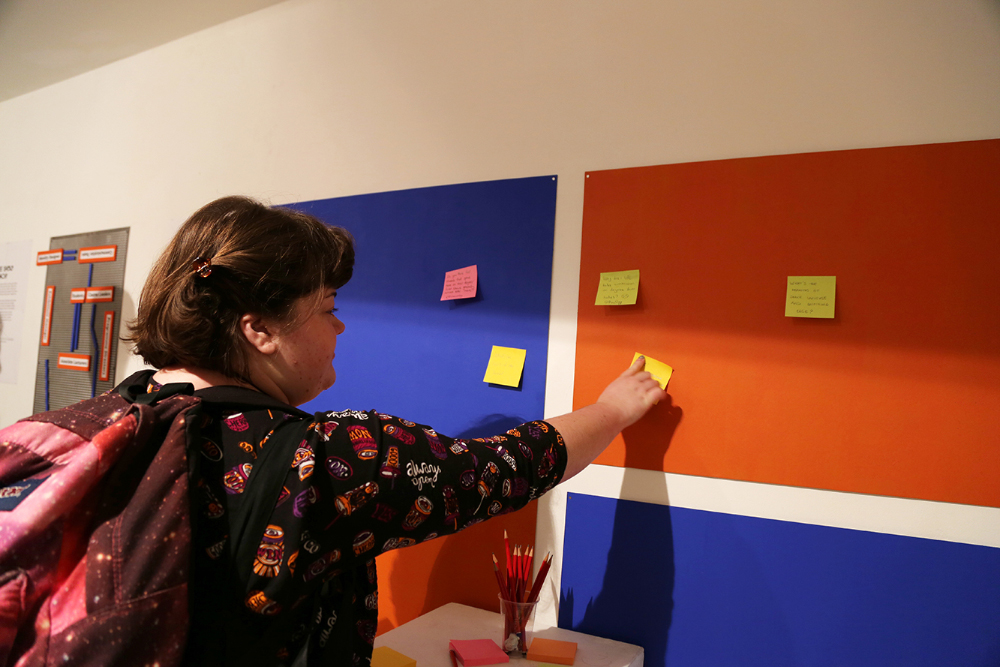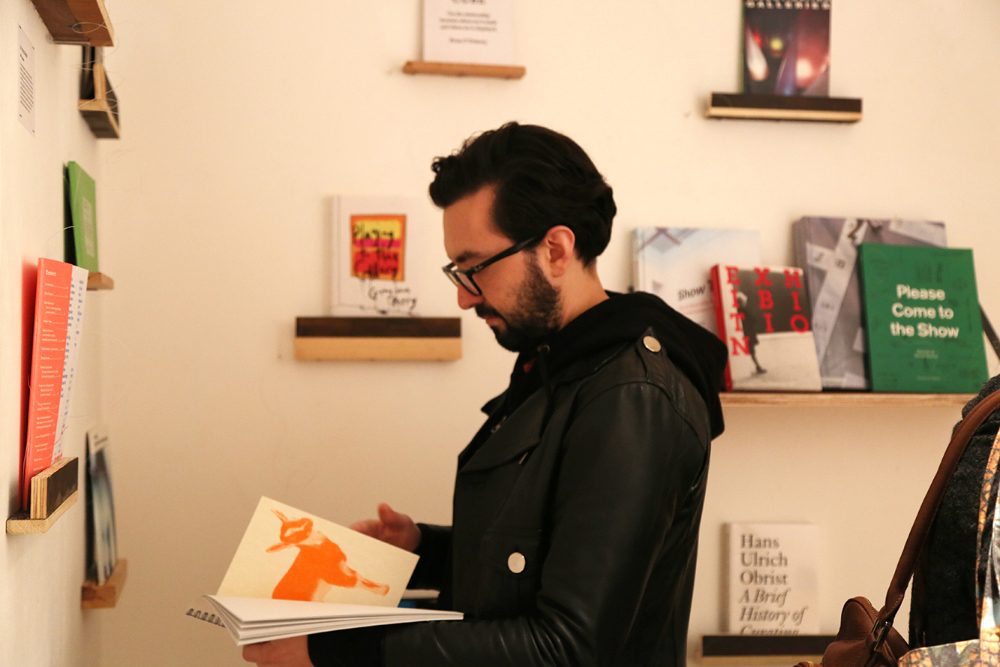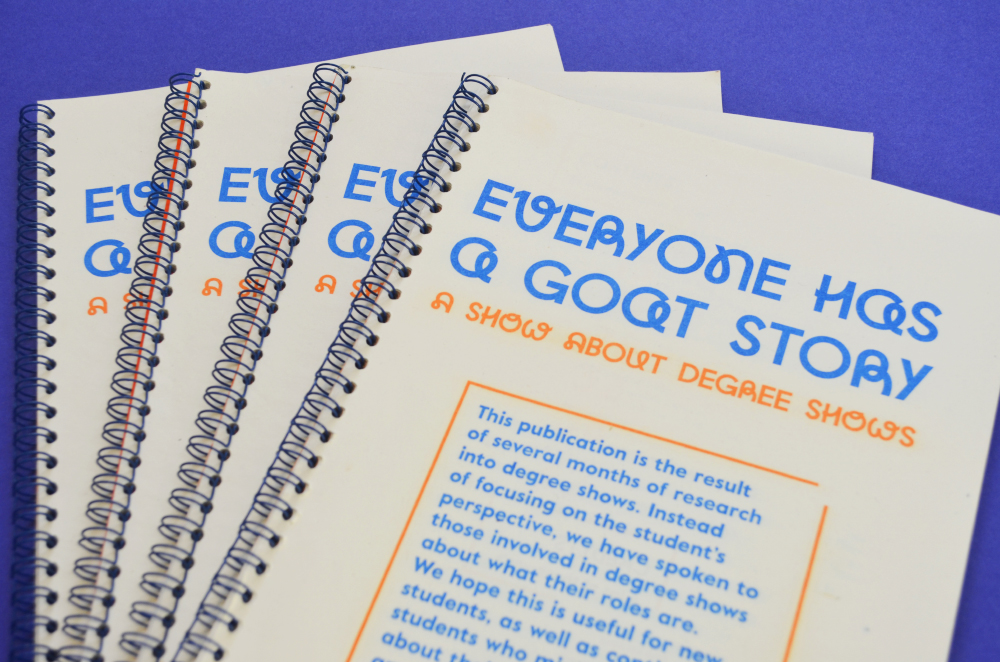 Everyone Has A Goat Story
Design Rachel Littlewood, Sean Wyatt-Livesley
Print: Rachel Littlewood, Sean Wyatt-Livesley @ LCC
Everyone Has A Goat Story is a project which exposed the stories of all those involved in the LCC degree shows. By sharing our findings in the form of a publication, a blog, and an exhibition we hope this information is useful for students who are thinking about their show, and any staff members who may be involved.
The publication was available for free at our exhibition, and contained our interviews with various people who had a role in the 2015 LCC degree show. We showcased a selection of degree show catalogues and interesting books on exhibitions and galleries during the exhibition, most of which are available from UAL libraries. Some of our more interesting findings were also highlighted in the exhibition.
The blog served as a less formal space to share my thoughts and research throughout the project, as well as respond to questions posed by visitors to our exhibition.
Client: SUARTS
Date: September 2015
Typefaces: Value, Lÿno Walt, & Lÿno Stan
Printing: Risograph